GIA
Home
Toons
The Button
Links
Plain Old E-mail
Nowhere
Insta-Email
Sign My Guestbook
View My Guestbook

---
Well, folks, this is it... The pictures from the Governor's Institute on the Arts... Under each picture is a description of what's going on, or what the hell it is you're looking at. GIA alums will probably know what it is anyway, but for those of you not familiar with the '99 GIA, well, I guess there's just no help for you, is there? I thought so.
---
PART 1
---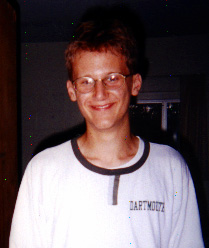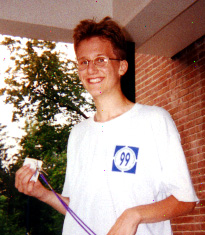 This is Josh. He's neat.
---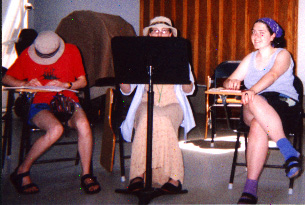 From left to right, this is Regina, Jen, and Emily.
---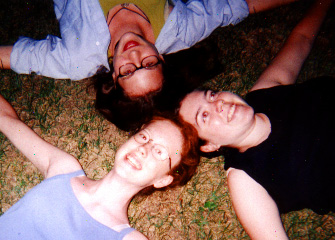 My friends! Yay!
---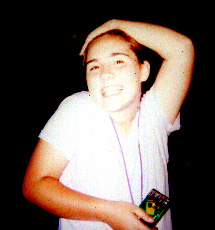 Crystal Bluto
---

The Castleton campus greenhouse, better known as "The Electric Boob".
---

Me, and Erin, my suite's R.A.
(Picture courtesy Lil Fleer)
---


THE BIGGEST FLY KNOWN TO MAN! (Picture is smaller than actual size)
---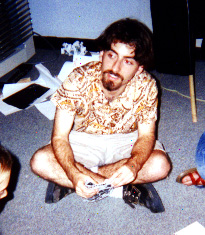 Matt Moreau, R.A extraordinaire.
---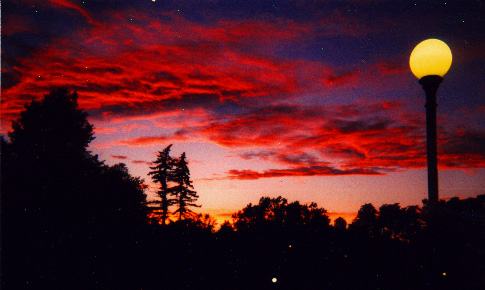 A really pretty sunset I was lucky to catch one night.
---

Me and the Gov.
---

My pal and partner in cartoonism, Rachael.
---
Part 1|Part 2|Part 3|Toons!
---